Profile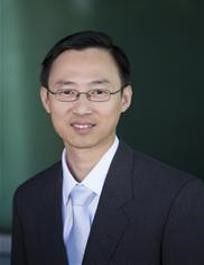 Our neurologist, Dr Swee Tan, has broad clinical experience both in Australia and overseas and is competent in assessing all kinds of neurological symptoms and in treating a wide range of neurological diseases. His expertise encompasses the areas of:
Stroke
Epilepsy
Dementia and cognitive impairment
Headache and facial pain, including migraine
Neck and back pain/injury
Nerve and muscle conditions
Parkinson's disease, tremor and other movement disorders
Gait and balance disorders
Multiple sclerosis
Neurophysiology (nerve conduction studies, electromyography)
Botulinum toxin treatment for migraine, dystonia and other neurological conditions
Dr Tan has special interests in headache disorders, Parkinson's disease and other movement disorders, and cognitive neurology.

He prides himself on his meticulous, detailed and logical approach to clinical assessment of patients. He does not stint on time with patients but strives to untangle complex symptoms in order to formulate the right diagnoses and treatment plan. His aim is to treat every single patient with respect and compassion, and to ensure thorough communication with patients and doctors.

Dr Tan graduated in medicine at The University of Melbourne with Honours in 1997. He obtained his Fellowship of the Royal Australasian College of Physicians in Neurology in 2004. He is a Member of the Australian and New Zealand Association of Neurologists (ANZAN) and the Australian and New Zealand Headache Society. He was selected for an ANZAN Overseas Fellowship at the Royal Free Hospital, London, which he completed in 2004. He has also worked in hospitals in Singapore and Malaysia.

Dr Tan is able to speak fluent Mandarin, Cantonese and Malay and is comfortable consulting in these languages. He currently consults from Camberwell and Frankston.